Angi Shaya.. has been surrounded by music ever since she was a child
Journalist
Media Personality
Voice-over artist
singer
Lebanon
April 13, 2021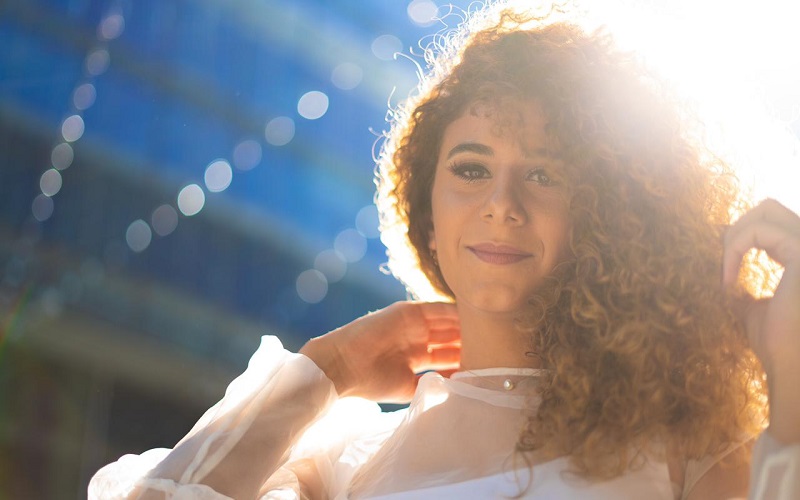 Angi Shaya is a Lebanese singer, songwriter, and voice-over artist who has been surrounded by music ever since she was a child. She grew up in an "artistic atmosphere" where everyone in her family could sing or play an instrument. In fact, Shaya started singing at the age of 2-3 years old. At the age of 2 years and 7 months, she won the Most Beautiful Child's Voice Cup in the "Children's Day" competition held by the Lebanese Women Association, where she was distinguished by her performance of the song "Ya Sababin Al-Shay" by the famous folkloric artist Taroub. 
She obtained her BA in Communication & Information Studies (Media & Journalism) and a minor in Middle Eastern Studies from the American University of Dubai with a full scholarship of HH Sheikh Mohammed bin Rashid Al Maktoum. She then pursued a master's in Media and Communication from the Australian University of Wollongong in Dubai with the Outstanding Academic Excellence Scholarship. She also holds a diploma in Digital Marketing from the University of Dubai. She is currently a Journalist, Public Relations Coordinator and Social Media Expert at the University of Dubai, working in the field of radio and television advertisement recording along with translation.
She has garnered more than 5 years of experience in professional news writing in Dubai and more than 16 years of experience in voice recording, radio presenting, and dubbing. She has recorded hundreds of radio and TV ads for local and international brands including Nesquik, Play-Doh, LegoLand, Aquafresh, Dabur Amla, HP Printers, Saudi National Bank, Dubai Summer Surprises, and others. She has over 20 years of stage/singing experience including a performance at Music Hall in Dubai. She has performed alongside Tony Hanna on stage and has collaborated with many Arab artists including Jihad Akel, Ziad Burji, Saleem Salameh, and Siham Chaachaa. 
In 2004, she co-presented a kid show with her mother Hiam Abou Smail titled "Mama Hiam" on Radio Delta Lebanon. Over the years, Angi has taken part in many events, celebrations, and concerts in well-known theaters in Lebanon and the UAE. She has 10 original songs under her belt after joining Universal Music MENA in 2018. These include – but are not limited to – "Meen Ma Betkoun," "Na'albet Lehkayi," "Bel Helm," and others. In 2020, she released a song dedicated to Beirut titled "Ya Reet" following the tragic explosion. That same year, she released the song "Endi Sou2al" and amassed hundreds of thousands of views on YouTube. 
Angi is quite popular on social media, with over 90,000 followers on Instagram. She is also active on YouTube, Facebook, and TikTok.
Book a request from
Angi Shaya
!