A conversation with Anthony Touma: "Michael Jackson is my idol"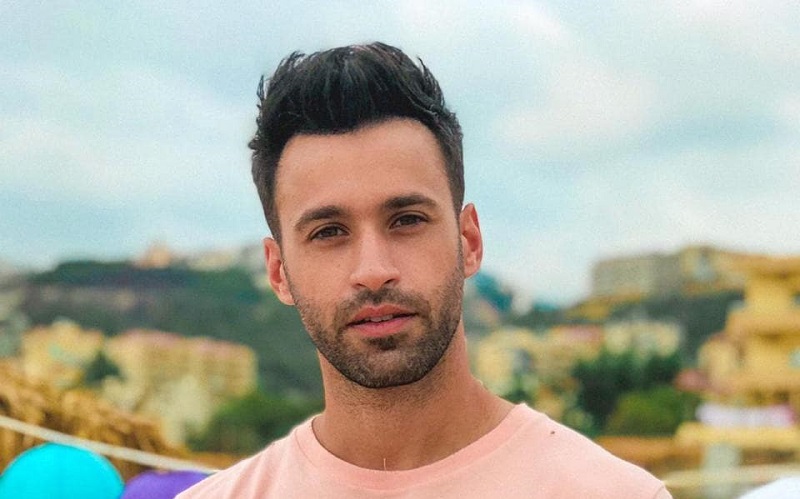 Anthony Touma has made a name for himself in the music industry. His spontaneity and intelligence have paved the way for his success and led the way into people's hearts at virtually no cost. 
As part of the Omneeyat show, we spoke to Anthony Touma and discussed his journey to success over the years. 

Did the COVID-19 lockdown change life as you know it? 

My life did not change much after the COVID-19 pandemic. I have been working from home for quite some time, long before the novel coronavirus pushed people to stay at home. Yes, some things did change as I couldn't see my friends or go to the club. But my day was pretty much filled anyway. I usually get up in the morning, get some work done, engage in some home sports, and then watch a movie before bed. 

Are you optimistic that this stage will pass or are you worried about the future?
I think everything will eventually go back to how it was prior to the pandemic. Each one of us has overcome our own personal challenges and came out stronger than ever because of the obstacles. I think it's pretty much the same regarding the pandemic. In my opinion, humans are born to adapt, so it's necessary to be positive in our outlook to get to where we want to. 

How did you kickstart your career? 
This all began when I was just 7-years-old. My mother's support and encouragement really pushed me to enter the music industry, something she was not able to do because of family restrictions as she was growing up. Thus, I ended up studying music and was introduced to different musical genres, some of which grabbed my attention. I eventually took part in The Voice France and the success that followed really made me who I am today. 

Did you take part in The Voice France to secure fame in the Arab world?
Fame and popularity were not really on my mind when I decided to participate in the program. I just wanted to let my voice be heard in hopes of winning the hearts of listeners. Fortunately enough, it gave my reputation a boost in both France and the Arab world. 


Why didn't you apply to the localized version of The Voice? 
With all due respect to the Arabic version of the program, I really do think that the Arab world underestimates those who sing in a foreign tongue. Since I got the opportunity to participate in France, I did not really find a need to partake in the Arabic version of the program. 


What difficulties have you encountered during your career?

I encountered many obstacles during my journey, especially when I decided to participate in The Voice France. I left my studies in Lebanon and had to find a job in France to be able to cover my rental expenses. I must say that I learned a lot during the period as it pushed me to be responsible and cope under very difficult circumstances. For that, I am very grateful. 


Are you still investing in your musical studies today?

Practically speaking, I invest in my "musical studies" in pretty much anything I do. I kickstarted a company a while ago that produces adverts for other companies; I personally compose and distribute the songs behind the adverts. Generally speaking, I write and compose my own songs, so my life revolves around music at all times.


You collaborated with Enrique Iglesias for the song "Let Me Be Your Lover." How has the experience changed things for you?

The collaboration was honestly a dream come true. It all unfolded when a production company contacted me saying I could pair up with Enrique Iglesias for a special song. I thought it was a prank and did not really take it seriously at the time. But then I went to Miami, Florida, and got to meet the artist in person, and well, the rest is history. I am beyond proud of the experience. It was amazing.


Many Lebanese stars who seek international fame live abroad. Are you thinking about emigrating? 
I lived in both France and London, but honestly, it doesn't make sense to live in a place with a totally different environment – just for fame. If I ever happen to score a global opportunity that forces me to live outside my home country, I will definitely accept it. But I love Lebanon and I value my family ties here.


You express your love for Lebanon in a very unique manner. What are your hopes and dreams for Lebanon? 

My dream is to see Lebanese people happy and able to secure their most basic rights including education and medicine. We all just want a country that respects and values its people. When this is attained, we would be able to solve any crisis that comes our way. Lebanese people are creative by nature, so we must take advantage of the talents we have.


Who inspires you?

For me, Michael Jackson is an icon in the music industry – from signing to dancing. If he had not been a part of the music field, the world would not have been blessed with a music genre like his.


As a media personality, do you think raising awareness on bullying is important? 

I was personally bullied throughout my life and this is something we must talk about and put an end to. We must all cooperate together to bring bullying - in all its forms - to an end. Undergoing psychiatric therapy is sometimes necessary for victims of bullying and there is no shame in that whatsoever. 


You are an influential media personality. If you were given the chance to send the world a message in just 30 seconds, what would you say?

Be happy and do not let the opinions of those around you bring you down. Do only what you please to do and always strive to grow.


What would you like to tell your followers on Omneeyat?

The Omneeyat platform allows fans to communicate with their favorite celebrities. I am proud to be on this platform as it has allowed me to get closer to my fans.
Book a request from
Anthony Touma
!