Charbel Ziade tells Omneeyat about his latest roles in drama series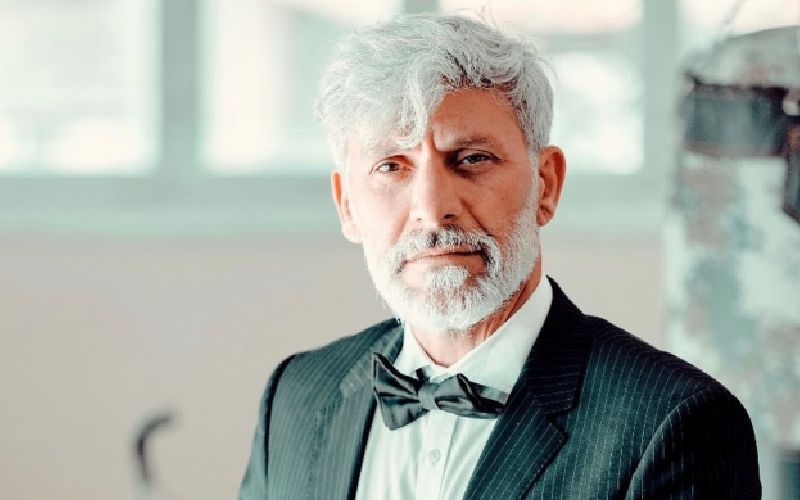 In a conversation with Omneeyat, actor Charbel Ziade talked about his role in the series "Bakir," in which he plays the role of a character named "M3alem" who ends up retiring early following the economic downtown in his country. He says that his character will end up in a very challenging situation after becoming a father who is unable to provide for his family. The financial burden ends up taking a toll on their family, prompting issues with his wife Rola, played by the actress Pierrette Katrib. Pressure will drive him to take another job to obtain additional income to maintain the standard of living for his family.
The series "Bakir" is written by Claudia Marchelian, directed by Samir Habashi, and produced by "Day Two." The show will soon air on the Lebanese channel LBCI.
Ziade is joined by several actors such as Carol Al-Hajj, Dori Al-Samrani, Ammar Shalak, Randa Kaadi, Cynthia Karam, Bechara Atallah, and Nadia Charbel.
Ziade also revealed that he will be taking part in the series "Thel," which is scheduled to air during Ramadan 2022. The series is a social drama written by Zuhair Rami Al Mulla and directed by Mahmoud Kamel. It brings together several well-known Lebanese and Syrian actors including Jamal Suleiman, Abdel Moneim Amira, Sam Fares, Rania Issa, Jesse Abdo, Youssef El Khal, and others.
Ziade is a well-known Lebanese actor and producer who ventured into the art world more than 25 years ago, participating in several cinematic and TV works across Lebanon, Egypt, Syria, and Dubai. These include TV programs such as "Ya 3omre," "Al Beit El Sa3eed," and "Mtl Ma Inta," alongside Bernadette Houdeib, as well as several radio programs. He has also taken on several roles across cinema and TV including "Al 3asifa," "Bint El Shahbandar," "Al Yanabi," "Jareemet Shaghaf," and "Juthoor." He also took the audience by storm through his roles in the two plays: "Faltana" and "Min Qatef Zahret El Khareef."
If you're a fan of the actor, make sure to find him on Omneeyat to stay updated with his news. You can also connect with him on the platform in just a few clicks.
Book a request from
Charbel Ziade
!