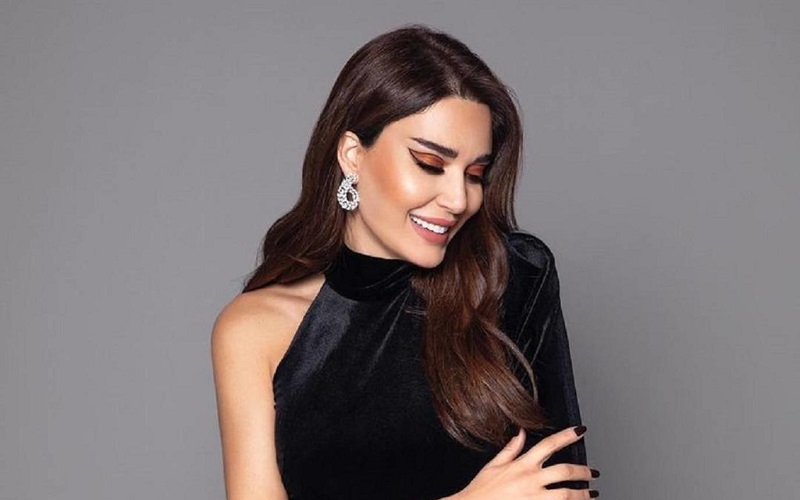 Cyrine Abdelnour is a Lebanese singer and actress. Her name first entered the industry after she was crowned "the model of the world" at the age of 23. At the time, she modeled for a number of well-known designers such as Zuhair Murad, and appeared in popular music videos, such as that of the song "Kalam El Nes" by George Wassouf.
She then entered the acting industry through her participation in the series "Mariana" in 1998, where she played the role of a character named Tonya. She also took part in a series called "Ghadan Youm Akhar" where she played the role of a character named Fabienne. 
She also took the lead role in the series "Ebnaty," playing the roles of Mona and Lana. She also played the roles of Zina and Carla in the series "Ghariba." Other series Abdelnour appeared in include: "Al Adham," "Sarah," "Qanadeel Al Oshaq," "Hatootet Hobb," "Al Hayba El Hasad," "Le3bat Mout," "Serret El Hobb," and others. 
Not only has she taken part in series, but Abdelnour has also starred in several films including "Ramadan Abu El Alamein Hamouda" alongside the Egyptian artist Mohamed Heneidy and the film "The Traveler" with Omar Sharif. 
Aside from acting, the artist has also released several music albums including her 2004 album "Leila Min Ellayali." She has since released several successful albums, including: "Alaik Oyouni" and "Layali Al Hob."
Abdelnour won the Murex D'or Jury Awarf for her excellent performance in the series "Dur El Omar."
MBC also gave her the opportunity to launch a program titled "Diva," in which she sheds light on her real life.