5 unforgettable roles played by Nada Abou Farhat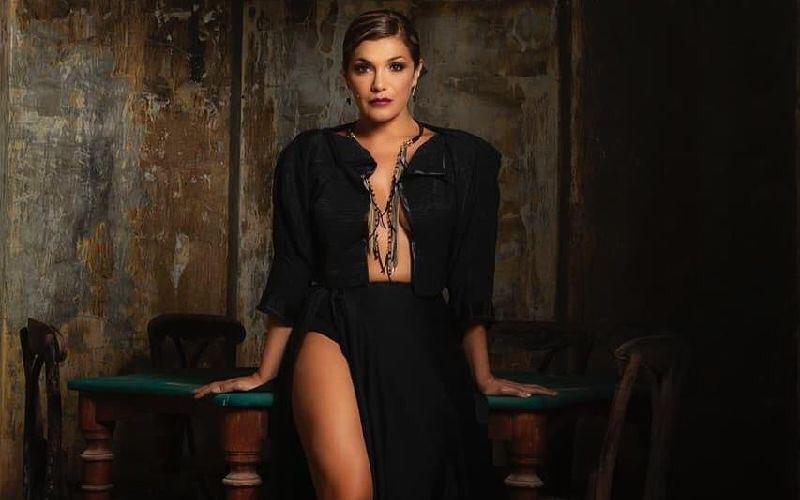 Lebanese actress Nada Abou Farhat debuted her career on both the stage and TV with the Rahbani brothers while she was still studying Dramatic Arts. Over the course of her career, the actress has excelled in all her performances  – whether we're talking television or theatrical roles. 
She is a respected actress who has starred in more than 10 plays and countless feature films and series. In honor of her talent, we've compiled a list of her most prominent roles:

1. Bosta
This film tells the story of young Lebanese artists who meet after their separation as they roam different Lebanese cities in an old bus. The group performs a "techno dabke," taking all traditional folks by surprise. 
Nada Abou Farhat plays a special role in the film, which saw the participation of many famed stars. The film is directed by Philip Aractingi and is currently streaming on Netflix.
2. Heble En Cinq
The actress starred in this play, directed by Gabriel Yammine, while she was pregnant and expecting her first child. This experience pushed her to focus on social issues such as a woman's decision to have children and the pressure that comes with that.
3. Moghamarat Victoria El 3ajeebe
This play, directed by Gerard Avedissian, revolves around the story of the first known transgender woman in Lebanon in the 1970s. 
4. Al Sit Badiaa
The actress played the role of an old woman named "Al Sit Badiaa" in this play, taking people's breaths away with her performance. The plot touches on various themes including romance, love, among others. It is written and directed by Gerard Avedessian.
5. Awlad Adam
This TV series, directed by Al-Laith Hajjo, tells the story of a female judge who is married to a well-known journalist who slowly begins unraveling the misfortunes of her husband. Nada Abou Farhat plays the role of "Zina," a woman who has suffered from domestic abuse. 
Nada Abou Farhat has played a variety of different roles, allowing her to gain fame and popularity across the Arab world. She is a daring and professional artist who pours her heart and soul into every role she takes. She is currently preparing to release a new comedy film titled "Karuna." So stay tuned for more details on Omneeyat about that. 
In the meantime, find the actress on Omneeyat and request a personalized video shoutout from the talent on the platform! 
Book a request from
Nada Abou Farhat
!