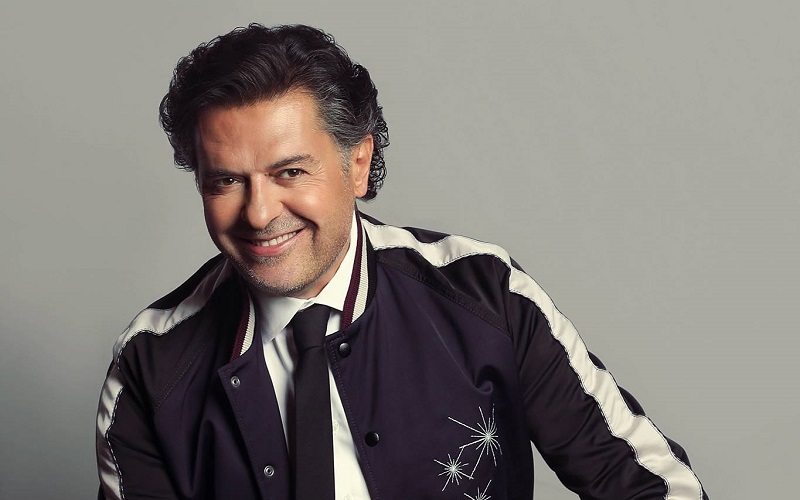 Ragheb Alama is a Lebanese artist who kickstarted his career following his participation in Studio El Fan in 1982. At the time, he was just 18 years old and luckily, his talent did not go unnoticed. He deservedly won first place and made his mark among audiences in Lebanon. Within a short period of time, his voice began echoing across different parts of the Arab world.       
Soon after, Ragheb Alama released his first album "Boukra Byebrom Doulabik." Some of his oldest tracks still resonate with audiences today. These include tracks like "Moghram Ya Lail," Ya Rait Feeye Khabeeha," and others. His music repertoire includes dozens of songs and albums, many of which were done in collaboration with Arab and foreign directors. 
Aside from his song releases, Alama was a jury member of The Voice Arabic. He was also a jury member in the first and second seasons of Arab Idol. In 2013, he was appointed as a "Peace and Goodwill Ambassador" by the United Nations. 
Throughout the course of his career, Alama received many awards, including the "Best Singer Award" during the Tunisian Bizerte Festival in 1996, the "Golden Lion Award" in 1998, the "Best Arab Singer Award" during the Bahrain Song Festival in 1997, the "Best Arab Duet" in the year 2000, and the "Best Singer Award" during the Arab American Federation in 2001. He also won the "Arabian Music Award" in 2004. In 2017, he won the "Big Apple Award"" followed by the "Murex d'Or Award" in 2008. 
Alama ranked among the top 100 famous Arab personalities by Forbes Middle East.