Exclusive: Dalida Khalil reveals her role in new series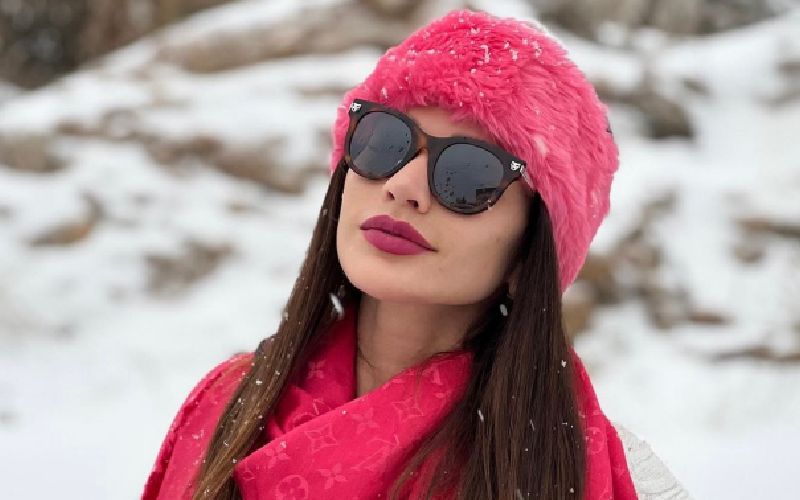 In a conversation with Omneeyat, the Lebanese actress Dalida Khalil revealed the nature of her role in the series "Byoot Min El Warak" and touched on future projects she will be taking part in – both in terms of singing and acting.
The actress has come a long way since the launch of her career and hopes to further progress in the industry in the coming years.
What is the nature of your role in the series "Byoot Min El Warak?"
The series is a social drama that consists of 50 episodes. It brings together various Arab talents. In it, I play the role of a character named Haya, a young woman whose life revolves around setbacks and good times. In the series, the character seeks to balance her heart and mind while confronting her mother, a fashion designer, who does not like how her daughter's interests sit far from her social class.
Will we see you in other new works next Ramadan?
I've received a number of scripts, which I am still reading and reviewing. I haven't accepted any offers yet. I hope, though, that the series "Byoot Min El Warak" gets shown during Ramadan. The production company has not specified the timing, channel or platform as of yet.
Your song "Moody 3aly" has turned into a performance. Are you thinking of presenting Fawazir in the future?

Through the song "Moody 3aly" as well as "Chic Awe," I attempted to distinguish myself in my performances. For sure, I dream of integrating acting, singing, and dancing into a theatrical performance or Ramadan Fawazir, so we will see what the future holds.
When did you discover your passion for performing arts?
I have had the dream ever since I was a kid, but I only got to live the experience through my participation in the series "Paranoia" produced by Al Sabah Company. This series was recently shown on MBC Shahid, bringing me together with actors such as Qusai Khouli, Fadi Ibrahim and others. The opportunity to act in such a series was hopefully a stepping stone to other opportunities in the field.
Is there a historical or artistic figure you would like to play as in an upcoming work?

I would love to embody the role of the star Dalida in an upcoming work.
What show or movie have you watched recently?
The latest series I watched on MBC Shahid is "Al Jisr," starring Nelly Karim. And the latest movie I watched is "As7ab Wala A3az," which caused quite a stir on social media and deserves a major salute to all those who acted in it.
Do you prefer singing or acting?

I cannot choose between them. I have divided my time well between singing, acting and dancing. I continue to put in effort to combine these talents and passions of mine into a comprehensive performance.
Book a request from
Dalida Khalil
!