A Chat With Madi Karimeh: "I will not lose hope in Lebanese people" 
DJ
Remixer
Music producer
October 15, 2020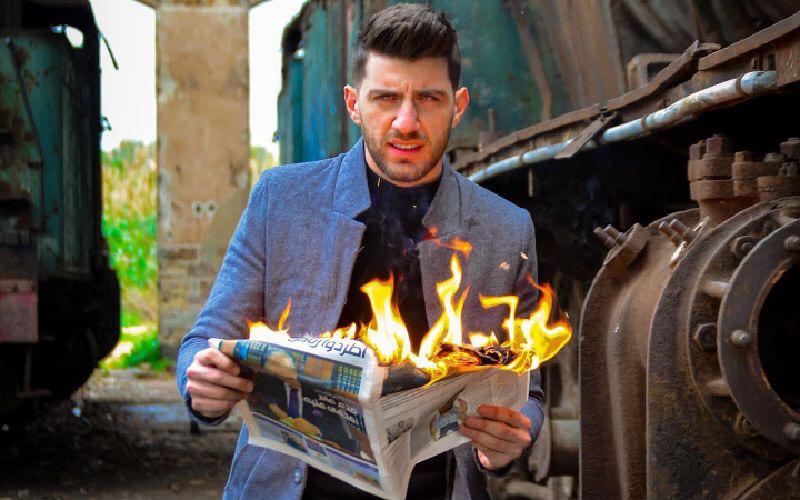 Lebanese DJ Madi Karimeh became known as "The Revolution DJ" following the October uprising in the country. His music and spirit took the country by storm as it spoke volumes to the citizens of the country as our energy is the only thing that helps us move forward. That allows us to fight and to hope for a better tomorrow. Karimeh spread this energy and vibe when he took his DJ set and lit up a revolution taking place in Tripoli. And the rest as they say is history.
We recently got to chat with Madi Karimeh as part of the Omneeyat Show. Here's a glimpse of our conversation:
How did your passion for music begin?
I come from an artistic family, so it's no surprise to see music play a fundamental role in my life. During my school and university years, I always used to take part in concerts. Soon after, I moved to Africa after signing a contract with a company to host a party there. I settled in the country for a year and then moved back to Lebanon to take my performances to the stage in my hometown. 
You became known as "The Revolution DJ." Can you tell us what pushed you to go on stage?
I was very happy to see the Lebanese people unite over a cause that has long been an issue in the country. I felt as though people were waiting for such an event to happen and I felt responsible to bring more energy to the crowd – and what better way to do that than with music? I never expected to achieve this level of success and hype. 
How did you feel when people reacted positively to your performance? 
It was a very touching moment. For me, it was the most beautiful feeling in the world. I hope that every Lebanese citizen will get to experience such a thing in their lifetime. 
Has Lebanon disappointed you? 
I have not been disappointed by the Lebanese people, only by our leaders because they are the cause of the intolerance and extremism that pervades the heart of this country.
Do you think that the sectarian divide has been broken? 
For me, sectarianism has long been gone. However, the problem is that there are many people who still believe in their sectarian leaders. Although, I do think that after the August 4 explosion, many Lebanese have abandoned their leaders altogether.
Are you thinking of emigrating? 
I love Lebanon and I just cannot abandon it. 
What would you like to tell your followers on Omneeyat?
I would like to say that I am very happy to be on this platform and I am ready to support you and showcase some great songs and music, made exclusively for you.
Book a request from
Madi Karimeh
!