EXCLUSIVE INTERVIEW: Did you know Rabih Baroud sang "Ente Hayateh" for the first time at his wedding? 

Singer
Musician
Composer
Lebanon
June 23, 2020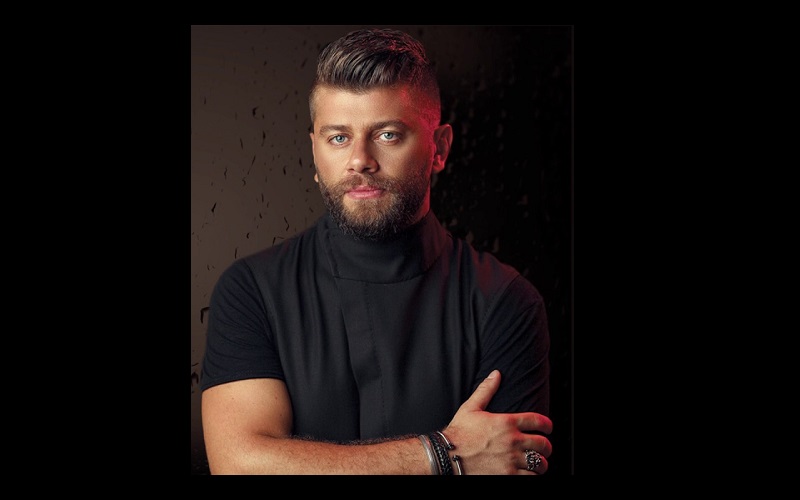 His voice has the power to sweep people off their feet. His videos have garnered massive views on YouTube. His spirit embraces romance and modesty all in one.

Enter Rabih Baroud, the Lebanese singer whose voice cannot go unnoticed. We got the chance to host Baroud on the Omneeyat show to get to know the person behind such an exceptional voice.
You released a song during the COVID-19 lockdown. How did you decide to do that?
"Akidi" is a song that was released as part of the "Bel Mokhtasae" album that was scheduled to be released prior to the novel coronavirus outbreak. Once the pandemic took over, I felt as though people drifted far away from music. I wanted to liven things up again, so I decided to release the song during the pandemic.
I dedicate this song to all lovers. As an artist, I sing all different kinds of songs, but many of my most successful ones touched on themes of romance and optimism.
In your opinion, what makes Khaleeji songs so special?
Personally, I love Khaleeji music as it is both original and authentic, specifically due to the presence of Taraab. Khaleeji music inspired the release of my song "Meen Al 2a7eb Ghayrak."
What song best describes Rabih Baroud today?
When I express my love to my first daughter Maria, I say "Hayde Kel El Dene," which is a phrase uttered in my song "Taybo."
You once shared a quote in an Instagram quote saying: "If you are looking for someone to change your life, look in the mirror." When did you discover yourself?
I strongly believe that individuals shape their own lives and destiny. We all make mistakes. Learning from them and gaining experience is the only way to get to know yourself better. That's exactly how I did it.
We all dance to your songs during weddings, but we're wondering what song did you dance to during your own wedding?
Many people don't know that I sang "Ente Hayateh" for the first time during my wedding night. This song has amassed millions of views on YouTube. I made sure to share some videos from that night so that everyone knows who is behind the song (hint: me).
What kind of music haven't you performed, but is still considered your favorite?
I really love the Egyptian dialect in music, something I have explored but have not yet made public. I recorded a new song as part of the album "Bel Mokhtasae" which is scheduled to launch soon in which I sing in Egyptian Arabic dialect. I really do think that I would excel in Egyptian songs, more so than Lebanese.
Do artists who sing romantic songs need love in their own lives to do so?
It is nearly impossible for any artist to succeed in romantic music without engaging in love in their own lives. Love is an essential part of life and certain types of music.
You are very close to your fans and proved that with the launch of the "online" party. Tell us a bit more.
It is always necessary for artists to find ways to connect and interact with fans. I have had the opportunity to do so through social media in various ways. The online party was one of them and I will undoubtedly host similar events in the future.
What would you like to tell your fans on Omneeyat?
I am happy to be on this platform and am looking forward to receiving your requests. I am also very proud of this initiative, especially considering a portion of the proceeds will go to charity.
Book a request from
Rabih Baroud
!