5 times Sara Abi Kanaan made her mark in this world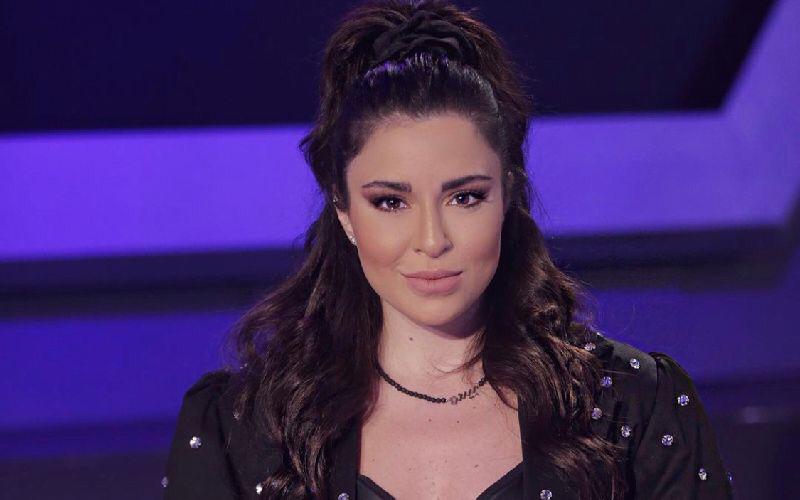 Lebanese actress Sara Abi Kanaan has proven her talent time and again with her appearances on Arab screens. She has crossed many milestones over the course of her career and we're here to give you a glimpse of some of the most memorable moments in her life:
1. When she took part in a series when she was just 11 years old
Abi Kanaan began her journey into the world of arts when she was just 11 years old. At the time, she took part in a series titled "Bent El Hay," after which she moved away from acting to complete her studies. When she turned 17, she returned to the industry, taking part in the series "Khatwet Hob," opening the doors to her future.
2. When she became one of the youngest Emmy Awards jury members
The actress was a jury member in the semi-final round of the 2017 International Emmy Awards, which was held in Abu Dhabi. She is one of the youngest members and was proud to have achieved what she did.
3. When she won several awards
Abi Kanaan's fame is not a matter of luck, but the result of years of hard work and lots of effort. Her talent has been recognized and awarded over the years. In 2013 and then again in 2015, she won the Murex Gold Award for "Best Rising Actress." In 2018, she was nominated for the International Emmy Awards.
4. When she took part in Broken Keys
The actress played a pivotal role in the film "Broken Keys," which was nominated at the Cannes International Film Festival.
5. When she performed a song to commemorate the victims of the Beirut explosion

Following the devastating Beirut port explosion, the artist dedicated a cover of Pink's song "What About Us" on the 40th day memorial.
The talented artist makes sure to connect with fans at every chance she gets, which is why she is on Omneeyat. Find her on there and request a personalized video shoutout and stay in the loop on her news and whereabouts!
Book a request from
Sara Abi Kanaan
!