Al Darwish is a Syrian rapper, battler, beatmaker and producer who's always on top of his game
Beatmaker
Hip Hop
Musician
Producer
Rapper
Writer
underground
Syria
April 16, 2021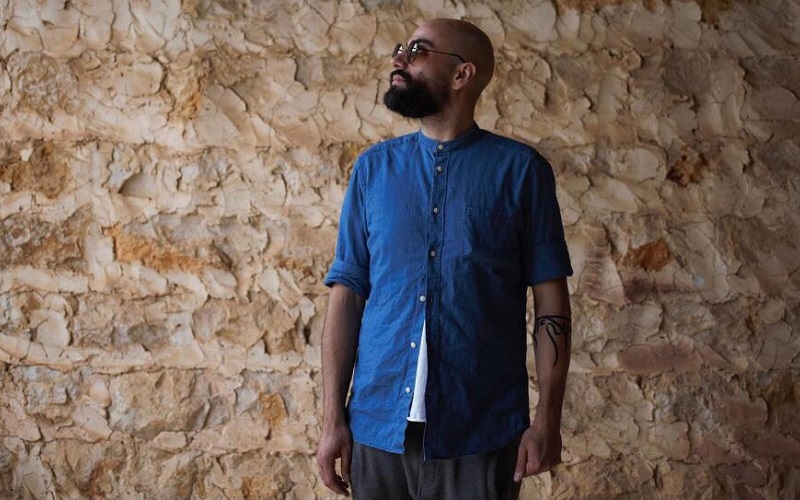 Syrian rapper Hani Al Sawah, aka Al Darwish, started recording and performing at a young age in his hometown of Homs in 2006. After leaving Syria for Beirut, Al Darwish co-executed and performed the project "Khat Talet" in 2012, an album that brought together rappers and producers from all over the Arab world. Since then, he has become a recognized Arab rapper in Beirut and the Arab music scene. He has organized, co-hosted, and performed more than 80 shows around Lebanon.
In 2013, Al Darwish created a series of workshops with refugee kids called "Motivational Writing Through Arab Rap." Over the course of 4 years, he held more than 24 of these workshops with different organizations such as "Najda Now" and "Search for Common Ground" in different regions of Lebanon.
Being drawn to other forms of art Al Darwish collaborated with Syrian director Ossama Hallal in 2015 to co-create the music, co-write, and act in the well-known performance "Above Zero" with Koon theatre group Shadi Ali, and Mazen El Sayed.
The artist has recorded more than 100 tracks with various rappers and producers and has collaborated with different music bands like Raed El Khazen quartet, Tanjaret Daghet, and the DNB project. In 2016, he released his first solo album titled "Ard El Samak'," which dove into the Syrian revolution, tackling its impacts on both the society and the individuals. He then pursued his passion for acting in 2017, playing a role in the second season of "Amal," in which he portrayed his album as a part of the character's development.
In 2018, Al Darwish took part in his first rap battle which happened to be the first compliment battle in the region. He quickly proved himself to be one of the best and most known Arabic battle rappers. He is also the most viewed, and most wanted on the scene with three battles under his belt since.
Expanding his artistic palette, he collaborated with Syrian photographer and director Tim Al Siofi by the end of 2018 on the photo diaries "Salamat Men Idlib" (Yours Truly, From Idlib). Photos and stories were done by Al Siofi, and the book was written by Al Sawah.
Al Darwish then independently produced his second solo album "Malahi" in partnership with the Heinrich Boell Foundation in February 2020. He performed his album release in what was his last gig in Beirut. The event took place in Grand Factory in collaboration with "Late Knights" featuring well recognized artists and DJ's from the scene.
He was invited by the foundation for an art residency in Germany, encouraging Al Darwish to leave Lebanon. Upon his arrival to Europe, he teamed up with "Mo Media Station," an entertainment company based in the Netherlands, performing the opener of their online booth recorded sessions "Fire In The House." As the PR manager for the music department of "Mo Media Station" today, he is introducing a variety of musicians from different genres and backgrounds to the format.
Book a request from
Al Darwish
!