Amal Taleb talks to Omneeyat about her role in the series 'Stiletto'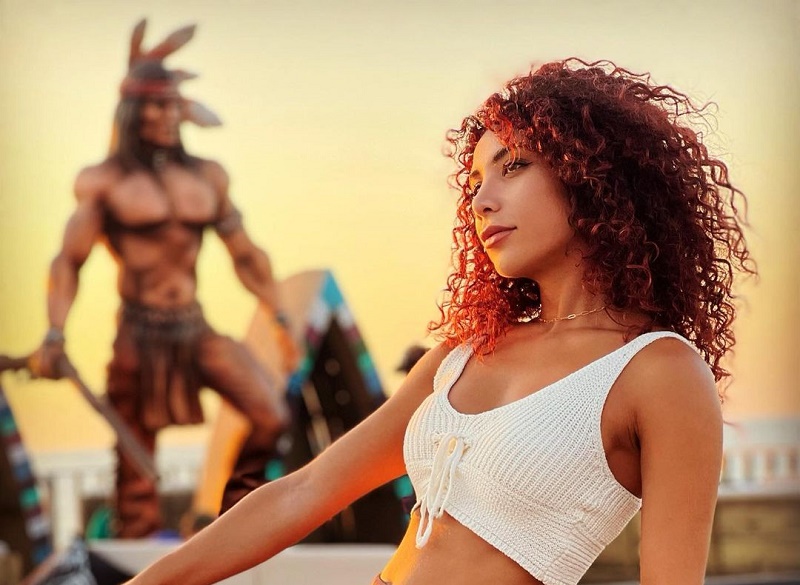 Lebanese actress Amal Taleb is taking part in the series "Stiletto," the Arabic version of a Turkish series of the same name. In the suspense-filled series, Taleb plays the role of a character named Samar who works as a nail specialist for women living inside a compound. Thus, she has inside information on her clients, making her an important asset for security personnel seeking information.
Taleb told Omneeyat that she spent a lot of time filming the 90-episode series, during which she connected with her colleagues. The series stars a number of Lebanese and Syrian artists, including Karis Bashar, Samer Al-Masry, Dima Kandalaft, Qais Sheikh Najib, Nada Abu Farhat, Rita Harb, Carlos Azar, Badi Abu Shakra and others.
The series was written by Lubna Mashlah and directed by Inder Emer. The screenplay was done by May Hayek. It will be shown on MBC 4, after airing on Shahid VIP first.
It is worth noting that Amal Taleb recently co-starred in a movie titled "Tarf Talat." She also played the role of "Rehab" in the series "Al Harroub," which aired in January on Shahid. 
If you're a fan, make sure to find Amal Taleb on Omneeyat to stay updated with her news.
Book a request from
Amal Taleb
!