Amal Taleb to Omneeyat: 'Huroob' is my first experience in a series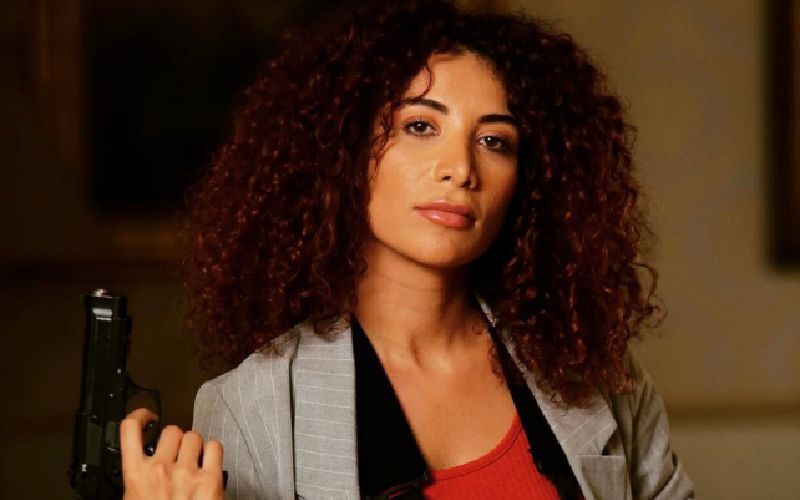 Actress Amal Taleb is starring in her first television drama series titled "Huroob." In it, she plays the role of a character named Rehab who is an assistant police officer for the investigator Hisham, who is played by Bassem Mughniyeh. 
She plays a pivotal role in the investigation of a murder in the series. Taleb told Omneeyat that she is very satisfied with her cooperation with Eagle Films and promises her audience something worth watching. The series – which runs over ten episodes – was shot in the Lebanese capital of Beirut.
The plot of the series is intriguing. Its screenplay and dialogue were written by Haneen Omar; it was directed by Mohamed Gomaa.
It is an interesting series that brings together actors from Kuwait, Lebanon, Egypt, Algeria and Syria. These include names like Shajoun Al-Hajri, Qahtan Al-Qahtani, Muhammad Al-Alawi, Badii' Abu Shakra, Majdi Mashmoushi, Carol Abboud, Jesse Abdo, Lilian Nimri, Douri Al-Samrani, Tamer Negm, Joseph Akiki. , Sarah Al-Ali and Carla Kechichian.
Amal Taleb is a multi-talented Lebanese actress, who holds a master's degree in directing and acting. She previously played a role in the film "Fakebook" and has participated through a number of TV programs such as "Lahon W Bas" with Hicham Haddad. She has also shared a number of videos which have allowed her to grab the attention of her audience.

But this would be her first time taking part in a TV series, to make sure to stay tuned! You can do so by looking her up on Omneeyat to stay updated with her news.
Book a request from
Amal Taleb
!