Joe Trad proved his talent through these drama series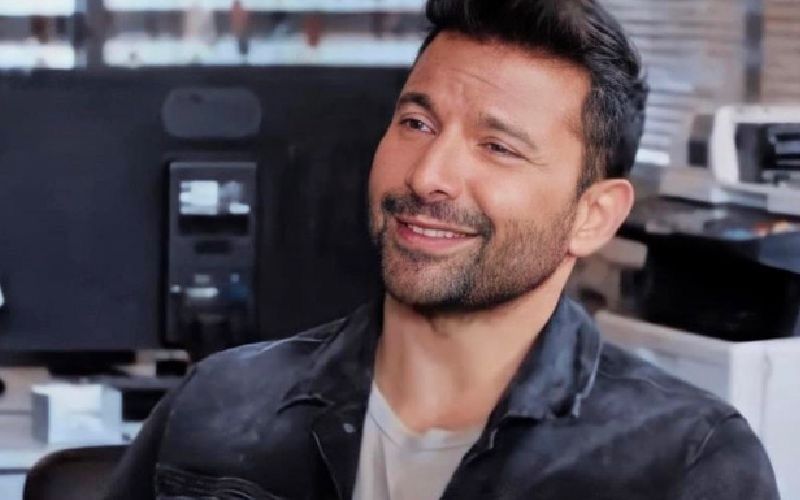 Lebanese actor Joe Trad has taken on several roles throughout his career as an actor. He has proven his talent with every role, something that is evident through the characters he played in series like "3al Helwe W El Morra," "Majnoun Feeki," and "3aroos Beirut." The third season of the latter was streamed on VIP Shahid for all viewers to watch.
Here, we have compiled some of Joe Trad's most outstanding appearances on the screen.
"3al Helwe W El Morra"
The actor proved his acting abilities through his portrayal of the character Wissam in the series "3al Helwe W El Morra," a romantic drama series. The character he plays is mysterious and calm and is known for his influence and strength on both a professional and personal level.
Trad played alongside many talents in this series including Nicolas Moawad, Pamela El Kik, Nour Ali, and Hadi Bou Ayach.
The events of the series revolve around a girl whose partner leaves her on their wedding day and then comes back to her life many years later.
"3aroos Beirut"
In the series "3aroos Beirut," Joe Trad plays the role of Khalil, the son of a wealthy family who has a complicated relationship with his older brother Fares, played by Dhafer El Abidine, whom he envies. This complex character undergoes many transitions during season one and two of the series, and will finally mature during the third season.
The series brings together many well-known names in the industry including Dhafer El Abidine, Carmen Basibes, Takla Chamoun and Carmen Lebbos.
"Ma Feye"
Trad perfected his role in the series "Ma Feye," in which he plays the role of a character named Youssef, the grandson of Abu Fawzi, the rich and domineering man and owner of a palace. The events of the series revolve around a young man named "Fares" who disappeared for years and who then returned to his village after the death of his parents.
After meeting a woman and falling in love with her, he learns that Youssef's grandfather prompted the death of his mother and father. "Ma Feye" is an interesting social drama that brings together many actors including Joe Trad, Valerie Abu Chakra, Ahmed El Zein, Nadine El Khoury, Pierre Dagher, Rosina Lazkani and Zeina Makki.
"Majnoun Feeki"
The series "Majnoun Feeki" is a complex story revolving around the love affair of Clara, a businesswoman and owner of a fashion magazine. In the series, Clara is married to Joe Trad, but eventually falls in love with her partner at the magazine. Despite the obstacles of their love story, Clara will struggle to make her new relationship work.
Joe Trad plays the role of "Matar," a character who refuses to divorce Clara, despite knowing about her love affair. He then attempts to murder her, before her friend saves her.
"Majnoun Feeki" is a romantic thriller that features a number of actors such as Rola Saad, Yuri Mrakadi, Tatiana Merheb, Eliane Khaund, and many others.
If you're a fan of Joe Trad, make sure to find him on Omneeyat to stay updated with his news.
Book a request from
Joe Trad
!