Wissam Saliba wins 'Best Actor' award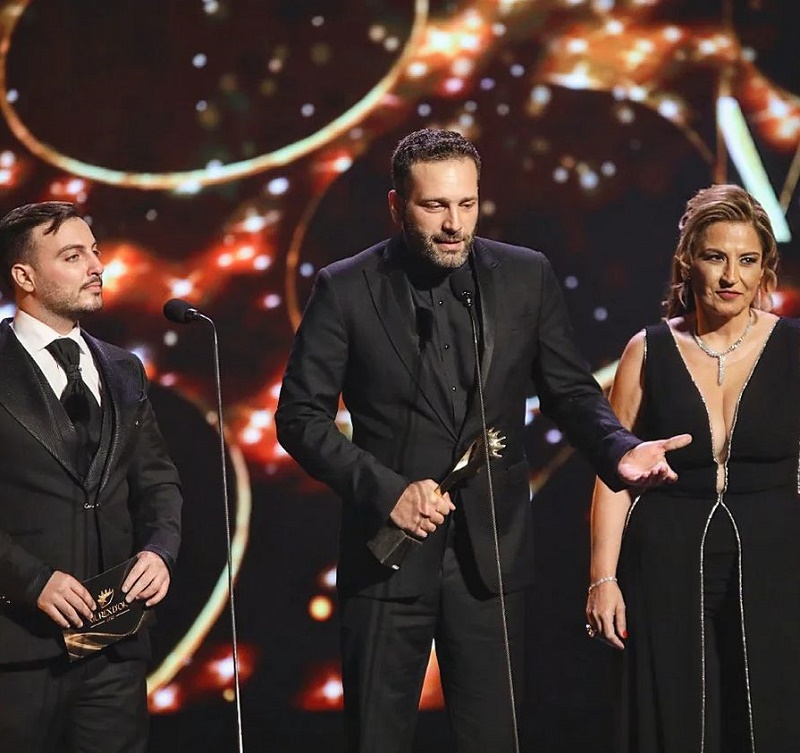 Wissam Saliba won the Best Lebanese Actor award during the 22nd edition of Murex d'Or for his supporting role in the series "Raqsat Matar." 
The Murex d'Or committee, under the auspices of the Lebanese Ministries of Tourism, Information and Culture, held its largest annual celebration in the Arab world and in the Middle East under the slogan "Rise Up Lebanon." The award show took place in the Ambassadors' Hall at Casino du Liban in the presence of ministers, a number of well-known personalities, and a large crowd of Arab and international artists and media professionals.

This is not the first time Saliba takes home the award. In 2015, he won the best emerging Lebanese actor during the Murex d'Or show. 
Wissam Saliba's talent goes beyond acting and production; he has also achieved success in the world of singing, and he plans to create more distinguished works in the coming years.
Follow his latest news and communicate with him on Omneeyat.
Book a request from
Wissam Saliba
!