Amal Taleb talks to Omneeyat: "I will not give up my Baalbaki accent"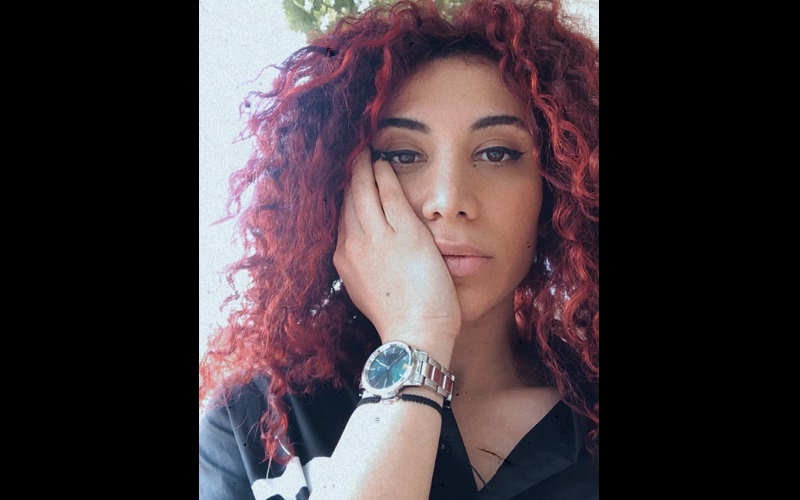 Many famed stars come and go, but Amal Taleb lives to prove her presence more and more each day. Taleb has gained the love of many people, only adding to her spontaneity and simplicity. It was her unique Baalbaki accent that set her apart from the rest, particularly in a society that has forgotten the beauty of diverse dialects and the authenticity they bear. 
We talked to Amal Taleb to get to know more about her journey into the world of comedy.  

What has the quarantine period taught you? 

During this period, I discovered that I could sleep for hours on end, something I hadn't thought was possible prior to quarantine. I also worked on organizing my closet. In addition to brainstorming content ideas, I also realized that I had time for so many things that I hadn't thought of prior to this challenging period. 


It was a challenging period for us all, but have you managed to remain optimistic? 

If we are not optimistic that this crisis will work itself out, we will have no reason to wake up in the morning. During this period, I really focused on spending time with my family. I appreciated and enjoyed every second I got to spend with them. 


When did you unravel your sense of humor? 

I have had a sense of humor since I was a little child, but I did not expect my comedic side to be a source of entertainment for many. It all began when I started posting videos on my social media page. That was when I realized that I could make a career out of it. After I received positive interactions from followers, I just started my journey into this world. 

What was a milestone in your career? 
The milestone that changed my life and contributed to the launch of my career goes back to when I was invited to join comedian Hisham Haddad – for the first time - on his program "Lahon w Bas." 

What is the main factor you rely on to make people laugh?
Loving people is the most important factor. As soon as I meet them, I get a sudden urge of wanting to make them laugh and smile. Showing them love helps me formulate jokes directly from the heart.

Many people conform to the "Beirut accent" upon leaving their villages, but you have embraced your Baalbaki one. Why is that so?
During my university years, I moved in with some friends and felt as though I was forced to speak the "Beirut accent." But after I posted several videos on my social media pages, whereby I spoke with a Baalbaki accent, I realized that people like authenticity. I did not want to let go of my authenticity, so I've been embracing who I am since.
You not only convey the accent of your region but its specificity as well. How important is this topic for you?
This topic concerns me greatly. When I reveal where I am from, I feel like I can easily bond with people from all different kinds of environments as well. Every detail in my life and the environment I grew up in have contributed to my success today. I make sure to express those details with transparency and love. 


Dark comedy has certain characteristics that allow you to convey people's pain in a professional manner. How do people of your region convey their pain to you?

The people of my region (i.e. Lebanon) hold me very responsible; they are happy with the way I reveal their sorrows in a comedic manner. The area where I am from is very deprived, so I try to bring the voices of the people to light with the minimal time I have on TV.


Have people from your village ever accused you of exaggerating?
Some have accused me of exploiting my region's sorrow to succeed, but those who have shown support have been much more. All those who accused me of exaggerating expressed joy towards me following my success – as they did not expect my purpose to be one directed towards improvement and change. 

At the start of your career, many thought you would run out of topics to discuss. But you have proved your creativity with every video shared. What does content planning look like to you?

I think the unfortunate situation of the country we live in helps a lot in keeping this creativity alive. It also inspires new content every now and again. This year was filled with many unfortunate moments that inspired me to come up with new ideas at every turn. 


You participated in a Syrian drama series titled "Amal Series." Tell us about this experience.
I took on the role of a character named Aya, who travels to Istanbul to work at a radio station. I resonated with the character and got the chance to work with top Syrian stars. The experience really gave me a chance to prove myself – and I'm happy it worked out in my favor. 

You are known for your comedic side. Do you think this limits your opportunities and roles in acting? 

Not too long ago, I posted a video of me crying on "Amal Series," and many did not accept to see me take on such a role. Regardless of the feedback, I am happy I was able to succeed in the world of comedy. 


You kickstarted your career by joining a well-known program. Do you think you would have reached the same level of success had you introduced it yourself? 

"Lahon W Bas" is a well-known and popular program – and it gave me the confidence I needed to succeed and get to where I am today. I would not have achieved the same level of success had I done it on my own. 


Have you changed after fame?
Honestly, I have changed a lot. Today, I cannot go out in regular clothes; I try to always look my best in case someone asks for a photo. My outlook on life has also changed and I have more love towards people in my life.
You took part in the campaign "Seed Of My Heart" by director Nadine Labaki. Why?

I am very proud of the Lebanese director Nadine Labaki and I am beyond honored to have had the chance to participate in the initiative. The "Seed Of My Heart" campaign aimed to raise awareness about the importance of agriculture in light of the difficult circumstances we are living in, especially that I come from a village that specializes in this field.  

What is your message to your followers on Omneeyat?

I encourage all my fans to follow Omneeyat as it is a wonderful idea. It is a platform that aims to provide joy to your loved ones through influential personalities. We are always ready to send you the most beautiful messages. 


Book a request from
Amal Taleb
!