5 reasons why Zeina Makki is an idol
Actress
Filmmaker 
Lebanon
January 22, 2021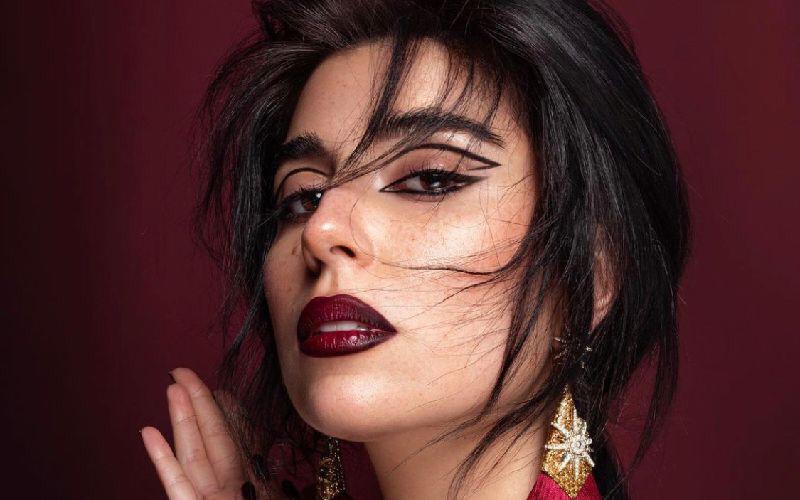 Zeina Makki, a Lebanese director and actress, has achieved wide fame thanks to her prowess in the roles she plays on screen and the work she does behind the scenes as well. Her roles in "Habbet Loulou," "Dantil," and "Ma Feye" were exceptional, to say the least.
But her success is not limited to her acting. She has also achieved success in her field of study (i.e. directing). Her 2012 documentary "Bent not Broken" won the Best Short Documentary award at the Monaco International Film Festival. And it's truly been an uphill journey since. 
Makki's talents are many, and her down to earth personality has made her an idol among many fans in the Arab world. What makes her so special? 
1. Her talent 
Zeina Makki is distinguished by her unique talent and has been described by many as "real," thanks to her authentic roles on the screen. She is known for embodying the characters she plays — from start to finish.
2. Her beauty
Makki's beauty is indescribable. Her bold features are as striking as can be! 
3. Her style 
The filmmaker always surprises us with classic or casual attire that makes us feel like she's a fashion icon in disguise. (Maybe she is?)
4. Her persistence 
Zeina Makki and her husband Nabil Khoury launched their company ZeNaProductions last year. The company specializes in the production of musical projects. Makki has always had her eyes on directing and with this company, she took that passion to new heights by addressing the music industry in a unique manner. She is persistent and won't stop until she's achieved all things she sets her mind to.
5. Her success 
In addition to her success in the world of acting, Makki has ventured out to the world of music alongside Khoury. The duo released a song, directed by Makki, titled "Abel b Waet," which amassed over 800,000 views on YouTube.
And our love for Makki doesn't stop there.
If you're a true Makki fan, you probably already know that she took part in a new series titled "Fixer" alongside many famed names including Badi Abu Shakra, Wissam Saliba, Junaid Zainuddin, Marietta, Sarah Abi Kanaan, Ruba Zaarour, Daman Abu Aboud and others. The series is currently being streamed on MBC Shahid. 
Makki is also preparing to launch something new. She recently revealed this very fact on Instagram, teasing fans with a post with a caption that reads "soon" without giving any details.
If you're a fan of Makki, make sure to find her on Omneeyat as she is ready to receive all your personalized video requests!
Book a request from
Zeina Makki
!