Pamela El Kik.. From acting to singing to writing, she can do anything she sets her mind to.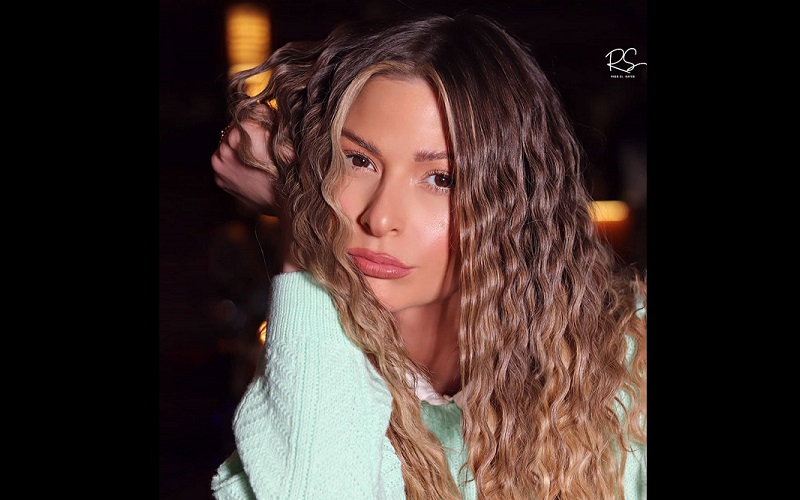 Lebanese Pamela El Kik has never been the shy kind. The Lebanese actress' skills first manifested at the age of 5, when she used to imitate some family friends and teachers at school. At the time, acting was not the only skill she developed; singing was actually her favorite hobby. Little did she know her passion and talent would turn into a career.
At the age of 15, El Kik witnessed her first appearance with Wassim Tabbarah in a sketch that ultimately encouraged her to be the star she is today. Whilst studying Radio TV at university, El Kik took on several roles in comedy sketches (Erbet Tinhall) and drama series (Imra'a Min Dayaa, Aasr El Harim, Madame Bambino). After carving her spot on TV, El Kik took her skills to the stage featuring on "Aal Tarik" with Georges Khabbaz, "Sarah," "Madame Carmen," among many other roles. 
In 2011, the actress took part in "Celebrity Duets," where she got to sing alongside some big names in the music industry in the Arab region. It all inspired her to launch her first song titled "Benhar." And the ball started rolling even faster for El Kik soon after. 
She took part in an Iranian series titled "Sakht Iran," in which she played a major role as a French princess. Although her role required her to speak French, El Kik invested in learning Persian for this series. She has since appeared in several series including "Forsa Thaniya," "Kalimat," "Ya Rayt," to name a few.
Her work in the arts extends beyond acting and singing. In 2014, El Kik published her book titled "Pam est la – No'ta," which is a social, artistic, and political handwritten quote diary.
Throughout the course of her career, El Kik has scored three Murex d'Or awards. To her, this is just the beginning.