Stars who stole the spotlight with their many talents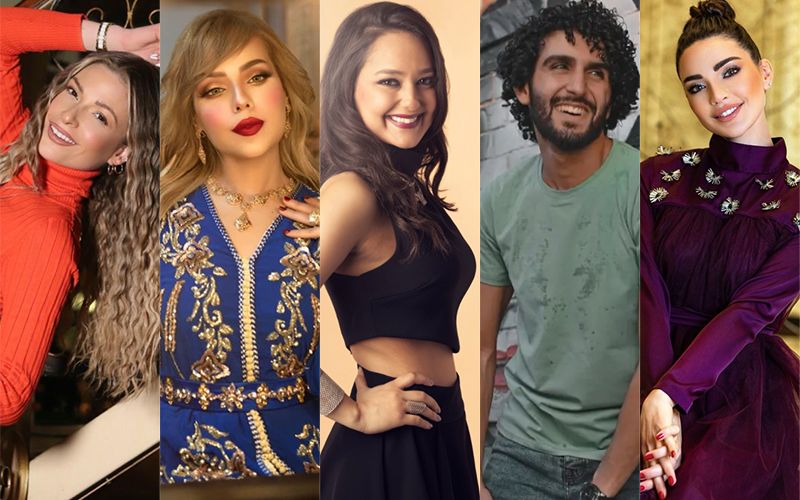 Many talents in the Arab world have proven successful in various fields – whether acting, singing, directing, or playing instruments. And sometimes, these artists' talents are not limited to just one thing. The below artists are known for their multiple talents and have gained fame and popularity over the years. They have surely won the hearts of their audiences – one talent at a time.
Pamela El Kik
Lebanese Pamela El Kik has always had a passion for acting and singing. She has participated in comedy sketches, drama series, and has even released her own songs, including "Binhar." She is also a published author after having released her book "Pam est la – No'ta," a social, artistic, and political handwritten quote diary.
Lebanese actress and writer Aya Tiba is a talented artist who created a name for herself when she launched her book "Time Versus Future" and landed a series of acting roles in the Arab world including "3ela2at Khassa," "Al 3a2eda," "Wlad El Balad," and "Mahromeen."
She has also written the books "Ashab Talati," "Janoubia," and "Sama."
Lebanese actress, singer and dancer Dalida Antoine Khalil has taken part in several TV series and programs and has appeared in a few notable films as well. Other than acting, Khalil has worked on theme songs for TV series. She has won awards, TV programs, and millions of fans over the course of her career.
Rassil is a young Moroccan singer and actress who developed her talent by studying theater in Kuwait. The artist has since released two successful songs, namely "Ana W Qalbi" and "Samady Swag." She has also made her way to the Gulf screen, taking part in a number of series including "Hareem Bou Sultan," "February 9," "Ma7atat El Intizar," and "Routine."
Amr is an Egyptian actor, content creator and broadcaster who has made his mark through his participation in a number of dramas and through his radio show "7a Ta3mal Eh Lo."